We are waiting for you to our



After many years of deveolpment and the opening of three branches (USA, Asia, Germany), Delfin is ready to open its doors for the first time!
Come to meet us, you will discover new demo areas for specific products and all of our 2019 innovations!

By attending our Masterclasses, specifically tailored for your training,
you will become a Delfin ambassador!

Join us and be part of the Delfin world!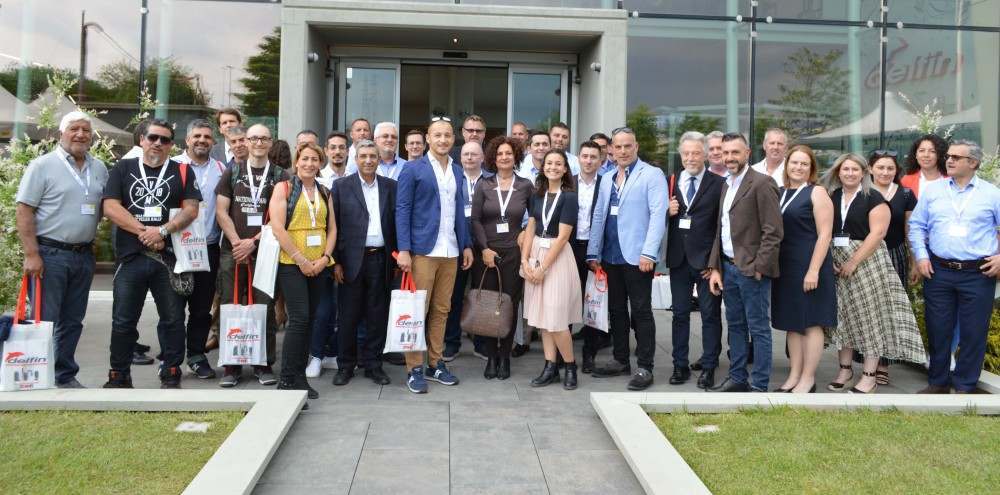 WHERE?
At the Headquarter of Delfin Italy!
DELFIN SRL
Strada della Merla, 49/a
10036 Settimo Torinese (TO)
ITALIA
Contact us
WHY JOINING IN?

Attending this event means to be a member of Delfin global network and to become an ambassador of Delfin brand.

Attending this event means to discover all about Delfin's latest innovations and to experience them first hand.

Attending Delfin Accademy Masterclasses means to learn directly from our experts in the field and products, to share their knowledge and experience.
JOIN IN!
PRESENTATION OF DELFIN LATEST INNOVATIONS
New demo areas will be set up.
There, you will have the chance to try our machines!
New high-vacuum range of products for heavy duty applications
Pneumatic conveyors
All new ranges of industrial vacuum cleaners

BOOKING
MASTERCLASS AGENDA

09.00 am - 1.00 pm
Products training in detail: visit, demonstration and meeting the experts
- New high-vacuum range of products for heavy duty applications
- Pneumatic conveyors systems

1.00 pm
Buffet in Delfin

02.00 pm - 04.30 pm
Second part of the training: DHV range for heavy duty industries.

04.30 pm
End of training
BOOK NOW!
DELFIN ACADEMY

Delfin has launched Delfin Academy, which is focused on training both staff and partners.

Masterclasses have been planned during the open days and are addressed to all of our partners, aiming at turning them into ambassadors of Delfin brand and quality.
CONTACTS
For any further information, please contact your Sales Area Manager or mail us at events@delfinvacuums.it!
Contact us