From Sales Managers to Students: the Delfin Sales Team discovers SDA Bocconi's vocational training
08/07/2022
Three days in Milan, more than 20 hours of training, dozens of notes for a highly vocational training.

This week, the Delfin Sales team had the privilege of going back to school and, in doing so, we picked the best educational institution for Management on an international scale: the SDA Bocconi School of Management.

During these days, our Sales Managers had the chance to put their hard and soft skills to the test. Thanks to a complete program, full of highly professionalizing commercial contents, they had the opportunity to develop and refine their managerial expertise related to the analysis of their Sales Areas and to the preparation of a developing, communication and negotiation plan. Therefore, the approach to the role covered and the techniques used have changed. The experience of the individual, combined with the characteristics of the new role of the Sales Manager, lead Delfin Sales Managers to a new, highly professional figure.

The commercial challenges in today's market can be insidious if the modern seller does not stay up to date. Knowing and understanding contemporary needs and how to adapt one's approach to sales and customers is the key to success, nowadays as well as in the future.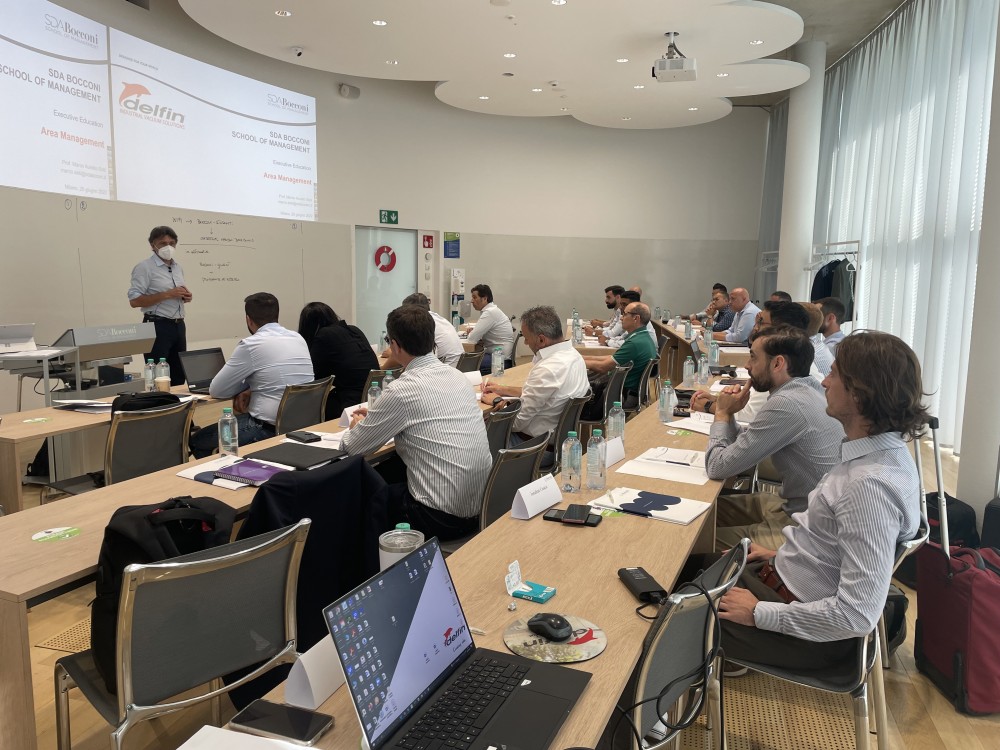 Continuous training is made of vision and determination. So, Delfin has chosen the best for its team.

Founded in 1971, the SDA Bocconi School of Management is recognised internationally for its highly vocational training and guarantees quality and reliability.
Thanks to its central values, SDA Bocconi immediately turned out to be the perfect choice for Delfin reality, as well as the most qualified and reliable:
Critical thinking to open minds
Scientific rigor to constantly guarantee quality and reliable results
Centrality of people to unleash their professional potential

We would like to thank professors and the entire organization for allowing our Sales team to grow through direct experience and comprehensive training, rich in content and tools useful for achieving their daily goals.


Sonia, Export Sales Manager
"This training perfectly matched Delfin's mission and culture and was full of useful contents. The workshops were very helpful to get new, interesting, and useful hints!"

Davide, Pneumatic Conveyor Sales Manager - Italy
"This experience has been highly interesting and educational. I really appreciated the choice of subjects related to Delfin Sales team's areas of interest"

Roberto, Sales Manager for Italy
"This experience has been highly educational, vocational and interesting."

Samuel, Pneumatic Conveyor Export Sales Manager
"The experience we made in Bocconi has been important because we have learned new topics, I had the chance to do some teambuilding while opening my mind to new subjects and approaches that are frequently given for granted"

Ahmed, Delfin High Vacuum Product Manager
"This course has been a delightful surprise, very interesting with highly qualified professors. I am grateful to Delfin for giving me this opportunity"