Interviw with the CEO

: How Delfin reacted to the pandemic
04/12/2020
While the world is rapidly learning to adapt to a new and constantly evolving landscape, Delfin Srl, manufacturer of industrial vacuum cleaning solutions, continues to meet the cleaning needs of its customers.
The founder, Antonino Siclari, shares the steps and measures taken by the company that helped to ensure the protection of its employees.
Q: The COVID-19 epidemic is having a very strong impact on the whole business world, what was the biggest and most difficult challenge in operational terms that Delfin faced in 2020, and how did the company react?
Thanks to the results achieved by the company in recent years, Delfin has chosen to maintain its development plans and planned investments aimed at growth.
We have involved our international team of collaborators creating a new positive attitude and ready to manage the new reality.
In a period of global economic crisis, we decided to invest in the growth of our partners by creating the Dealer Membership Program.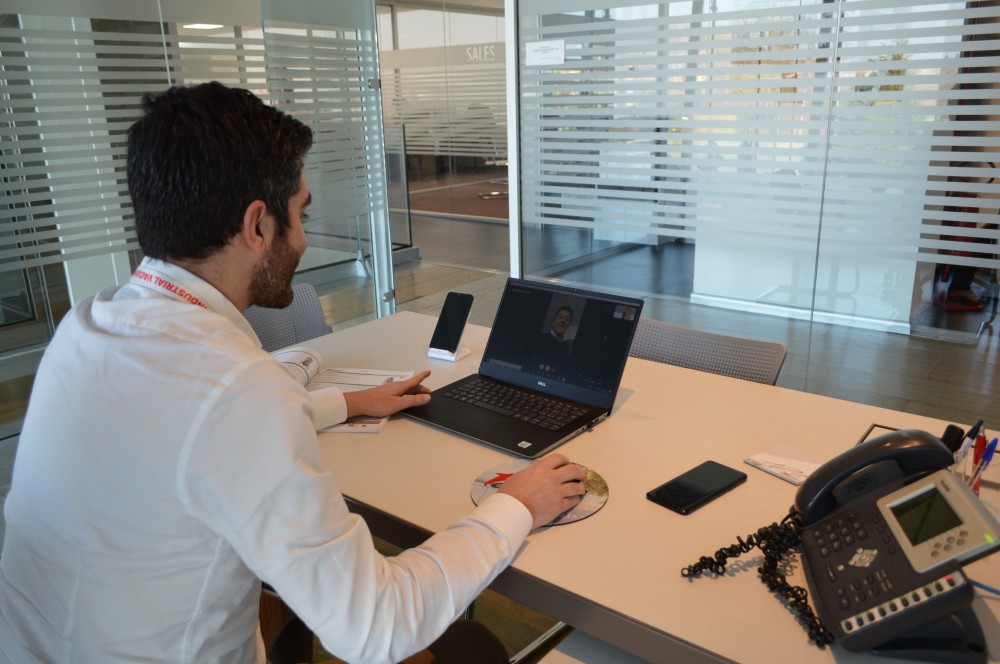 The DMP is an opportunity created to support our worldwide partners in adapting and transitioning to the new, much more digital and competitive reality, generating new visibility opportunities.
We have digitalised the way we work, developing new strategies and expanding the use of remote communication methods such as webinars and conferences.
Q: What security measures have been taken within the company to safeguard employees?
Employee safety has been at the center of all our responses to this reality. Our HR department has taken charge of and supervised employee safety activities, following fully the instructions provided by the Ministry of Health.
Behavioral standards have been created for people who carry out tasks in the workplace, while smart working has been encouraged to the maximum for all departments that can apply it.
Q: How did Delfin react to this second wave, was there a higher level of awareness?
We were certainly more aware and prepared internally for all possible scenarios. We invested further in the Corporate Welfare plan, strengthened control protocols, and further promoted meetings and gatherings via Skype and digital platforms with customers and suppliers.
Q: How do you see the year 2021 compared to the changes of the year, and what vision do you have for the future of Delfin?
The market and the world around us are showing a great desire to move forward and fight this calamity. We embrace this change and look to the future with confidence, with three clear objectives in mind: to preserve the health of workers, provide cutting-edge vacuum solutions and guarantee the company another 30 years of success.
WATCH THE VIDEO ON THE REACTION TO THE PANDEMIC IN THE DELFIN WARDS